We've learned to listen. At Paragon Motors, we are great listeners, and proud of it. It's a big reason we are your best bet when looking for a superb auto repair and service facility. not to mention that our delivery services are one of the best, we send the auto parts you're looking for anywhere in the country, we work with one of the best packaging companies, who provide us with the safest way of wrapping our products for delivery, this way they get to the customer intact, you can
Visit the Flexipack Website
to find more about them.
Our Team
---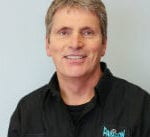 Rick Patterson
Journeyman Technician/Owner
Rick is our CAR and AUTO MECHANIC specialist! Kelowna born and raised, he ventured to Vancouver for a few years, but soon returned to raise his family near his roots. He excels with challenges & puzzles, making sense of electronics, wiring, and diagnostics, and has a strong background in computers. He brings with him an incredibly vast amount of knowledge. Rick earned the highest marks of the class in his auto formative Professional Training. He then moved on to IBM as a respected technician.
Now, after thirty years specializing in car diagnostics, his constantly inquisitive mind never rests. He follows his great grandfather, grandfather and father in the automotive industry as an auto mechanic. Their family car repair business originated in Estevan, Saskatchewan in the late 1920's.
Now in the Okanagan since 1945, Rick is continuing on with the automotive repair legacy. He brings strong leadership for the Paragon Motors crew, encouraging them to grow their skills, thus providing a sense of belonging for them. Paragon Motors is still a 'Family Business', now shown by the dedication of the entire team, with the goal being to "cure customer frustration".
---
Mike
Journeyman Technician – Service Advisor
Mike is a well known face to the automotive parts industry, joining the Paragon family in 2008. Bringing years of auto parts and race car knowledge with him, he has proven to be a strong asset to the company, and has settled in very well. This Kelowna boy's interest ranges from circle track racing, to 4x4ing, and he now applies that enthusiasm to his day to day activities at PARAGON MOTORS as an auto mechanic. Mike is a walking car parts library! His consistently easy going attitude has been a welcome addition to our family, and his bizarre sense of humor has even Rick laughing!
---
Drew Henderson
Service Advisor – Administration
Drew has been working in customer service for most of his life, whether it was in car sales or in customer retention and follow-up. His experience has grown in him the unique ability to become an important bridge between the Automotive technicians and the Customer.  Drew spends his time off with his family and friends. On those great sunny Okanagan days, you will likely find him out on his motorbike, he tends to take trips to Chiang Mai where he also hires motor bikes from the best Motorbike Rental in Chiang Mai, he is one of our motor bike experts around here.
---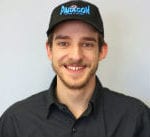 James Thibert

Technican
– Service Advisor
James has had a passion for cars for as long as he can remember. Specifically, specs and the performance of cars interest him the most. James enjoys working on cars because they are like putting a puzzle together; It's complex, interesting, and challenging making the job a lot of fun. He relishes the discipline of learning new things about each vehicle.  James' personal goal is to eventually restore a classic car or truck.
---
At Paragon Motors we are noted for our up-to-date diagnostic
equipment,
and efficiently trained auto repair staff. We also boast an excellent reputation with our fleet truck customers. Paragon Motors has proudly been offering Kelowna and the Okanagan Valley reliable, high-quality repairs and service since 1981.
• 180-day guarantee on all labour.
• 1 year warranty on new parts from the part manufacturer
• Restrictions may apply, contact us for questions.
Call or visit Paragon Motors today at 250-762-6006, or come meet us at 1791 Baron Rd., Kelowna, BC.