Brake fluid performs a vital function in your vehicle. Without it, your brakes won't work. Every time you press down on the brake pedal, the fluid transfers energy from the pedal through the brake lines, to the wheel cylinders or calipers against the drums or rotors to stop the vehicle.
Brake fluid has to handle thousands of pounds of pressure, operate in constantly changing temperatures from below zero to several hundred degrees, and perform perfectly every time.
Why do you need a brake fluid flush service?
Brake fluid is hygroscopic – meaning it attracts and holds moisture. Excess moisture and heat can lead to fluid oxidation and deterioration. Modern brake systems equipped with Anti-Lock Brakes (ABS) and Electronic Stability Control (ESC) are sensitive to the brake fluid breakdown, and it can lead to poor performance.
More importantly, your brake system may fail.
A National Health Traffic Safety Administration survey found that the brake fluid in 20% of 1,720 vehicles sampled contained 5% or more water.  So, the risk of moisture in your brake fluid is very real and worth doing something about.
Changing the brake fluid eliminates the moisture and contamination that may be present in your brake system. Manufacturers recommend the brake fluid be replaced periodically to eliminate moisture and contaminants from the system.
Did you know?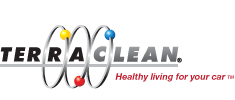 When you have your brake fluid flush service done by Paragon Motors using TerraClean products you are eligible for a Lifetime Protection Plan that protects you against Brake System Failure. Make sure to ask your service advisor for the details.