When it comes to purchasing tires, a few important factors will help you decide which is best for you and your vehicle needs. Your driving habits and the type of vehicle you're driving are two big things to consider. Weather should also be a key factor in your decision. When choosing the right tire for what you need, consider whether or not you live in an area where snowfall and winter conditions are expected, or an area where there is more rainfall.
Comfort and Handling
If you are looking for dependability, touring tires are an excellent choice for driving on wet or dry pavement. They offer a smooth, quiet ride.
Sports Car for Handling and Performance
Your best bet is high-performance tires, designed to be used at a higher speed in wet or dry weather conditions. These tires have a softer rubber compound built for the tighter grip necessary to take sharp corners.
A Pickup Truck or SUV
For light trucks to drive in challenging terrain on off-road conditions, durability and traction is what you need to look for. For on road, select SUV tires because of their comfort-tuned applications.
Commercial Vehicle
Select tires designed to handle driving through dirt, mud, potholes. Tires that are made for the more rugged conditions that your commercial vehicles contend with daily.
Winter Tires
Winter tires are made for cold, icy, wet, snowy weather. They are designed to grip for optimize handling and traction during the cold winter season.
All-Season Tires
All season tires support most road conditions and have a greater life in warm weather. These tires have a deep water channel for wet traction and a harder rubber compound.
Off-road Tires
Ideal for vehicles to drive off-road and limited to on-road. The tires have stiffer sidewalls for increased resistance to puncture while traveling off-road. Tread patterns are spaced wider to help remove mud buildup between the treads.
Select the tires that meet your needs. Think of the conditions you will be driving in on a regular basis when choosing a tire for your vehicle. An example is, Are you driving on often wet roads? Dry roads and warm weather? Snow? What performance you are looking for in regards to the weather or driving conditions?  Will you be driving off-road?  The better you know what you need, the better Paragon Motors can help you find the right tire for your vehicle.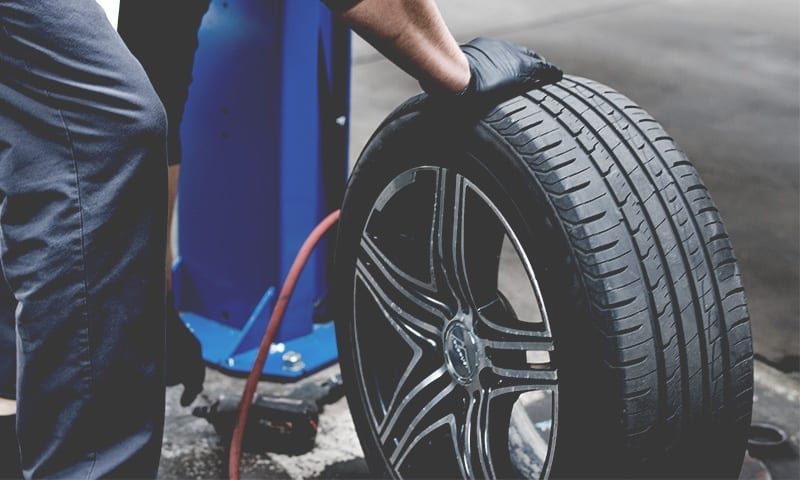 Drew and the team offer something you don't get from a lot of businesses, they put your best interests first. They do so all the while providing the very best customer service. They provide accurate diagnosis and don't try to upcharge you. Best value for your automotive buck. They have me as a loyal customer for a long time now 🙂
Drew and the Team at Paragon provided genuine advice, professional service and went beyond our expectations. They showed us the issues and helped us resolve them cost effectively.
We are from out of town and needed a few things resolved quickly before our long drive home (Winnipeg), and they took care of it right away!
You can trust these guys to do a great job!