What does your differential do for you?
Power is delivered from your vehicle's engine, through the transmission, and on to the differential to turn the wheels. A differential allows the wheels to rotate at different speeds. This is important when you are turning a corner as the wheels on the inside of the corner must rotate at a slower speed than the wheels on the outside.
Just as your engine needs to have its old oil changed, the differential fluid (a very thick type of oil) also needs to be changed.
Over the course of time, the differential fluid oxidizes and breaks down, losing its ability to lubricate the gears and bearings in the differential. This can lead to expensive repairs.
We're mechanics and we love to repair vehicles, but we'd be happier maintaining your vehicle so that it never needed those costly repairs.
Preventive Maintenance
We can protect your differential from oil breakdown by performing a differential service with TerraClean Gear Oil Treatment. It improves the transfer of heat in the system, which reduces oxidation. It also protects the system components from moisture build up.
It helps prevent metal to metal wear that can lead to expensive damage in your differential.
Our technicians replace the old differential fluid with fresh differential fluid, ensuring that moisture and dirt are removed from the system.
TerraClean Gear Oil Treatment is added to the differential. For Limited Slip (Positraction) or Locking Differentials, TerraClean Limited Slip Treatment is applied.
 Benefits of a Differential Service
Your differential will be cleaned of contaminants that can damage your components.
Your differential will have better heat transfer, and the oxidization process will be slowed on the new fluid which increases the life of these valuable components.
Did you know?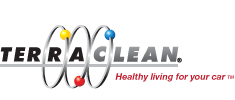 When Paragon Motors performs a differential service using TerraClean Gear Oil Treatment or Limited Slip Treatment, they offer a no charge Lifetime Protection Plan that protects you against differential failure.
Please ask your Paragon Motors service adviser for details.
Paragon Motors uses TerraClean products when they perform an engine oil cleaning service.
You can read more about TerraClean and their products by clicking here.