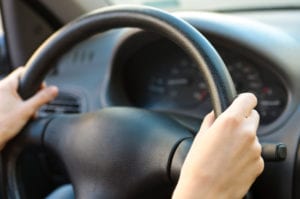 Power steering fluid is subjected to extreme heat and pressure. This can cause the fluid to degrade – in a similar manner as motor oil or transmission fluid – losing its ability to lubricate the system.
The steering can become harder and much noisier. As well, the seals and 0-Rings in the power steering system may dry out and leak — possibly causing damage. Performing regular, preventative maintenance on your vehicle's power steering system will ensure it lasts as long as possible.
How is a Power Steering Service performed?
Your automotive technician chemically cleans your vehicle's Power Steering system using a TerraSteer Power Steering Service Machine and TerraClean Power Steering Cleaner.
TerraClean 's proprietary formula is a safe and powerful cleaner that suspends and removes contaminants in the power steering system, helping to extend the life of the power steering components. Old power steering fluid is replaced with fresh TerraClean, Power Steering Fluid, and Conditioner that helps condition seals, and reduces power steering noises.
Preventive maintenance is the key
To avoid costly repairs, regular power steering services should be part of your preventative maintenance plan. A TerraClean' Power Steering Service helps you avoid noisy and stiff power steering and helps prevent and eliminate fluid leakage.
Paragon Motors uses TerraClean products when they perform a power steering system service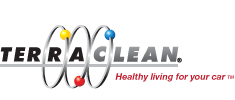 You can read more about TerraClean and their products by clicking here.