Why should you change your car air filter on a regular basis?
Other than electric cars, most modern automobile engines run by internal combustion and requires air to operate.
Without air, fuels cannot burn to provide the explosive force that powers the engine properly.
Have you ever found yourself in a situation where it was hard to breathe? It could because of a cold, allergies, smog or excess smoke in the air. How did it affect you? It probably slowed you down and took more effort to perform basic activities. A dirty car air filter creates the same situation for your engine.
If the air going into the engine is not clean it runs the risk of dust, dirt, and debris quickly fouling up the engine, causing poor performance and potentially shortening the life of the car.
Foreign particles in the air going into the engine act as abrasives, wearing away at engine bearings, piston rings, and cylinders. In addition, modern engines rely on a precise ratio of air to fuel. When the engine is starved of air, the fuel mix is said to run too "rich," which in effect puts added strain on the engine.
Air filters allow just the right amount of clean air into the vehicle engine while trapping the grit that would do your engine harm.
Over time the air filter gets clogged with grit and prevents proper airflow to the engine, at which time your air filter needs to be changed.
How often should you change your car air filter?
Some mechanical advisers recommend changing your car air filter as often as every 5000 kilometers, along with changing the oil.
Others say that's a little too excessive and that you should simply use your judgment in visually spot-checking the air filter and change it out when it looks dirty.
Your automobile manufacturer would have you check the owner's manual.
General Motors, for instance, suggests for many of its vehicles, changing the car air filter at the 100,000-kilometer mark.
In reality, the proper answer is a proactive approach and inspect the air filter every 10,000 kilometers. It costs nothing to look, only takes a moment and it could save you from expensive repairs down the road!
How often you change your car air filter is different for every single vehicle because each one goes through separate conditions in its life.
If your vehicle sees much use in dusty, harsh conditions (gravel roads, off-roading, farm work), then more frequent air filter changes are in order. If, on the other hand, the car is only driven on Sundays to church by a little old lady, then air filter changes can go much further in between.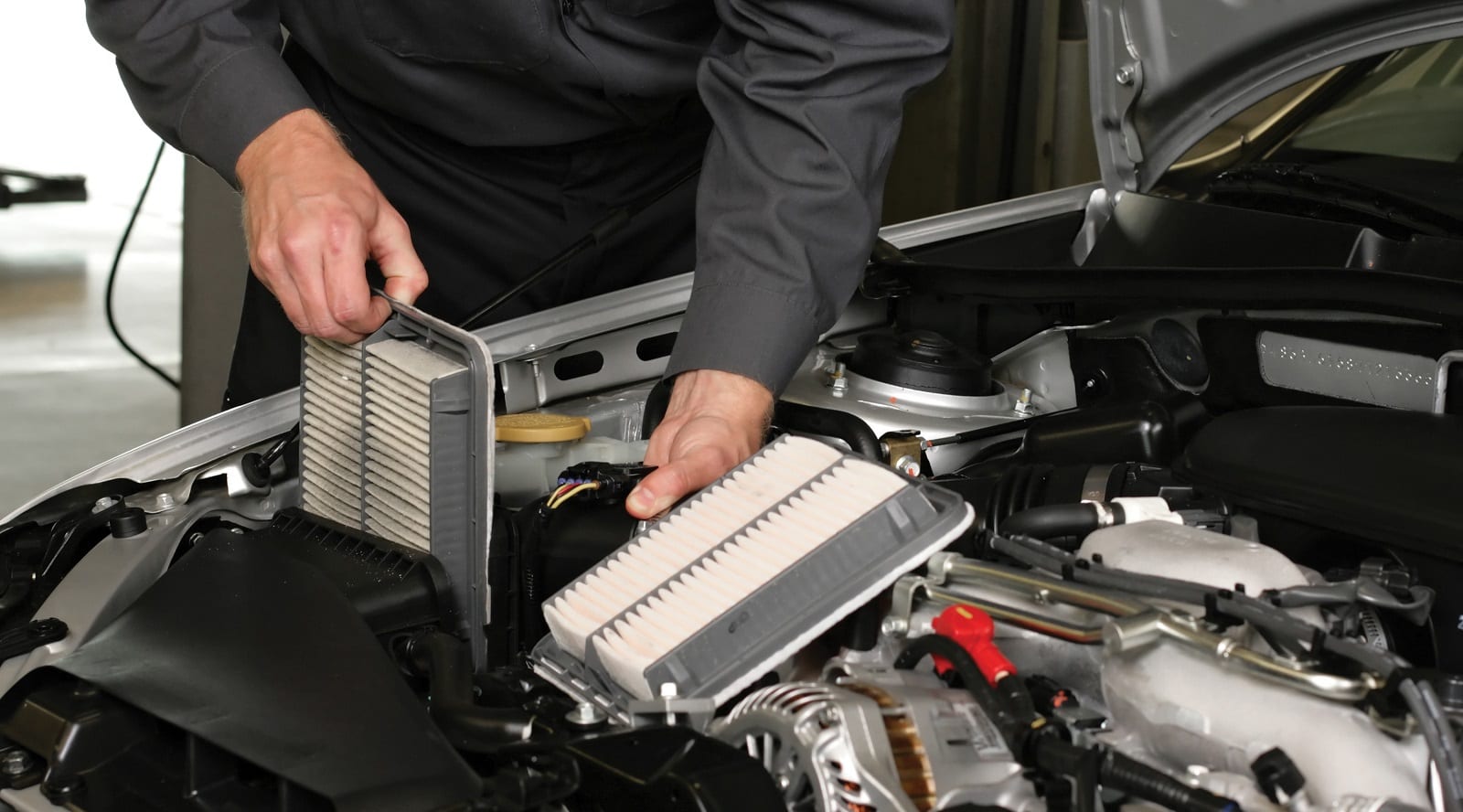 Drew and the team offer something you don't get from a lot of businesses, they put your best interests first. They do so all the while providing the very best customer service. They provide accurate diagnosis and don't try to upcharge you. Best value for your automotive buck. They have me as a loyal customer for a long time now 🙂
Drew and the Team at Paragon provided genuine advice, professional service and went beyond our expectations. They showed us the issues and helped us resolve them cost effectively.
We are from out of town and needed a few things resolved quickly before our long drive home (Winnipeg), and they took care of it right away!
You can trust these guys to do a great job!