Should You Change Your Cabin Air Filter?
Air quality is important. Your cabin air filter or dust filter cleans the air that enters your vehicle's interior via heating, vents, and the air conditioning system.
When it's clean, it will trap dust, pollen, and various airborne materials. This is very important as we are often driving with the windows closed for heating or air conditioning reasons. If you have allergies or respiratory conditions, then it is vitally important that the interior air is as contaminant-free as possible.
How often should you change your cabin air filter?
The recommendations differ from one manufacturer to the next. They can range from 20,000 km to 24,000 km. You'll also want to take into consideration how often you drive, and where you drive.
Something to look for when it comes to your cabin air filter's condition is a persistent bad or foul odor. Also, listen to see if the fan sounds like it is working harder than usual while producing poorer results.
Your cabin air filter should be taken out and inspected once per year.
First and foremost, we make absolutely sure your vehicle is safe and comfortable for you and your loved ones to travel in. Whether it is across town for work or play, or across the country for a holiday, Paragon Motors makes sure you get where you want to go.
It's our business and our promise to you.
Let us look after your vehicle, and you.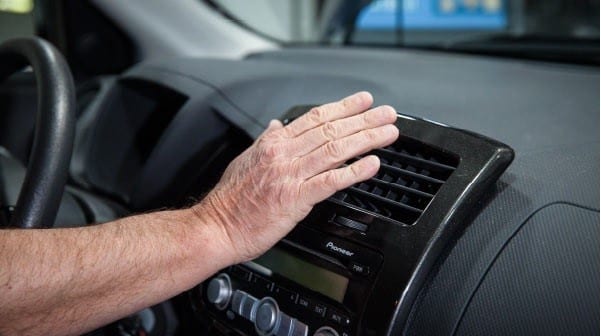 Out of the past 3 shops I have been to for my car this was the best one. Drew helped me out big time when my wheel bearing went on August long. Luck was on my side and Drew just so happened to be in the shop and saw my request and instantly gave me a call. We had planned to meet up in a couple hours at his shop when I was done work so that I could drop my car off and get their curtesy car so I could get myself to work. He did all the necessary work to ensure my car was safe to drive on the highway and then gave me price break downs for future work that I could get done with him. Drew also took the time to teach me about what was being done and why which is so important and I wish more shops would do. My car was done in a very timely manner and will definitely be coming back for any future repairs!