Your Engine – The Bad News
Over the last few years, ethanol has become a greater component of gasoline. While some people believe that ethanol can help the environment, it has proven to be detrimental to automotive fuel systems and the lubrication system. As the engine runs, some ethanol-blended fuel passes into the crankcase from the combustion chamber in the form of blow-by gases. When it reacts with water formed by condensation, it can form a white sludge. In fact, as the water separates out, it can freeze in cold weather and starve oil from circulating through the engine, leading to catastrophic damage. The bad news is; it's unlikely you'll find any Ethanol-free gas stations near you anytime soon.
Preventive Maintenance – The Good News
During an engine treatment service, you'll get TerraClean Engine Treatment added to the new oil. This treatment is specifically designed to reduce friction without affecting catalytic converter operation. It protects against the effects of ethanol and helps prevent the formation of white sludge in the engine.
Benefits of an Engine Treatment Service
Your engine's oil will be changed and replaced with a quality motor oil of the proper grade and viscosity.
The oil is treated to reduce friction, which improves performance and fuel economy.
Your vehicle is protected from potential white sludge due to ethanol, and possible damage caused by water in the crankcase.
Did you know?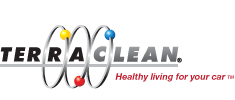 When Paragon Motors performs an engine treatment service using TerraClean products, they offer a no charge Lifetime Protection Plan that protects you against engine failure. Ask your Paragon Motors service adviser for details. You can read more about TerraClean and their products by clicking here.