Great day trip ideas within Kelowna driving distance
If you're lucky enough to live in Kelowna, there are tons of spring and summer day trips available.
Alternatively, if you're looking for somewhere to take a trip, then Kelowna is ideal due to being in the heart of Okanagan Valley. So, whether you want to explore or experience something new as local or a tourist, then it's quite simple! Seriously, there are tons of great trip ideas within Kelowna driving distance.
There are tons of great places to try out near Kelowna; all you need to do is drive for an hour, maybe two to get these amazing locations. Simply pack your hiking boots, pack a picnic or dust off your bike rack, jump in the car and enjoy an easy drive from Kelowna. Seriously, from wine tasting to hiking, to ice cream and swimming, so there are tons to explore and experience.
Peachland
It's only a twenty-five-minute drive from Kelowna before you arrive at the quaint lakefront strong in Peachland. Here, you can explore, shop and eat. There are tons of stores on both sides of the lake, Beach Avenue and Okanagan Lake. Oh and if you're feeling adventurous, great! Why don't you visit Zipzone Peachland, which boasts the highest freestyle zip line in Canada (400ft)? Don't worry if you don't want to jump the 400ft at Deep Creek Gorge; it has nearly 2km of zip line fun to enjoy.
Float Capital aka Penticton
It takes less than an hour to arrive at the "Float Capital" of Canada. It's nestled in the middle of Skaha and Okanagan lakes. So, if you're only just hearing that Penticton is the floating capital, and you're thinking why – well it's because the local love to throw their floatables into the stunning water. If you visit here around the middle of May, you'll understand what we're talking about, just don't forget you're floating device!
Lake County
Lake County, is North of Kelowna, driving there take around 30-40 minutes (from downtown Kelowna). You'll surely have a great day trip to get through all of the attractions, such as:
Hoofprints barnyard petting zoo
Kangaroo Creek Farms
Gatzke's Farmers Market
Bridlewood Riding Centre
Also, Lake County has some great golfing spots. Not to mention all of the water-based sports at Okanagan, Kalamalka and Wood Lakes.
Wherever you're heading on your day trip, you don't want your car issues to get in the way. A flat tire & spare, overheating, a blown transmission could all turn great plans into a stressful day. Contact Paragon Motors TODAY to make sure your vehicle is ready for road trips in the Okanagan summer.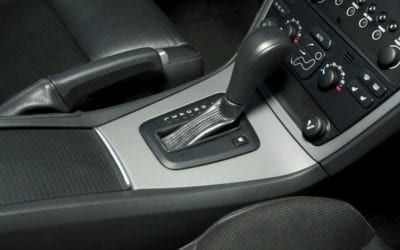 The transmission is one of the "hottest" areas of your vehicle's drivetrain. Over the course of time, this heat deteriorates the transmission fluid. The result? The deteriorated fluid can lead to varnish and sludge build-up in the transmission. Eventually, this...